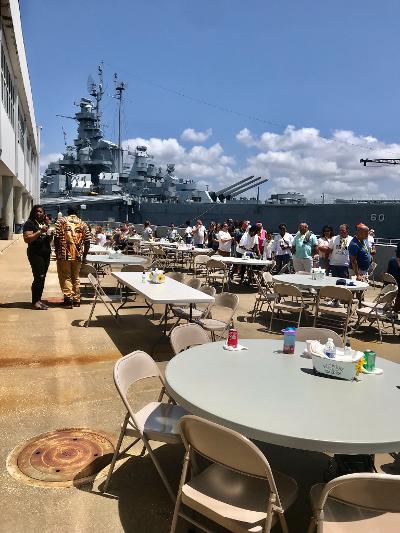 Thanks for attending the Spring Picnic at the USS Alabama. See photo gallery*
DON'T FORGET: Your Teamsters Local 991 General Membership Meetings are held on the 3rd Saturday of each month beginning at 10:30 a.m. at the Union Hall, 112 S. Broad Street, Mobile, Alabama.
FOR THE MONTH OF DECEMBER ONLY: Membership meeting will be held on the second Saturday (December 14, 2019) preceding the Christmas Party.
Hope to see you at the next meeting!
UPDATE: NO GENERAL MEMBERSHIP MEETING WILL BE HELD FOR JULY AND AUGUST, 2020.